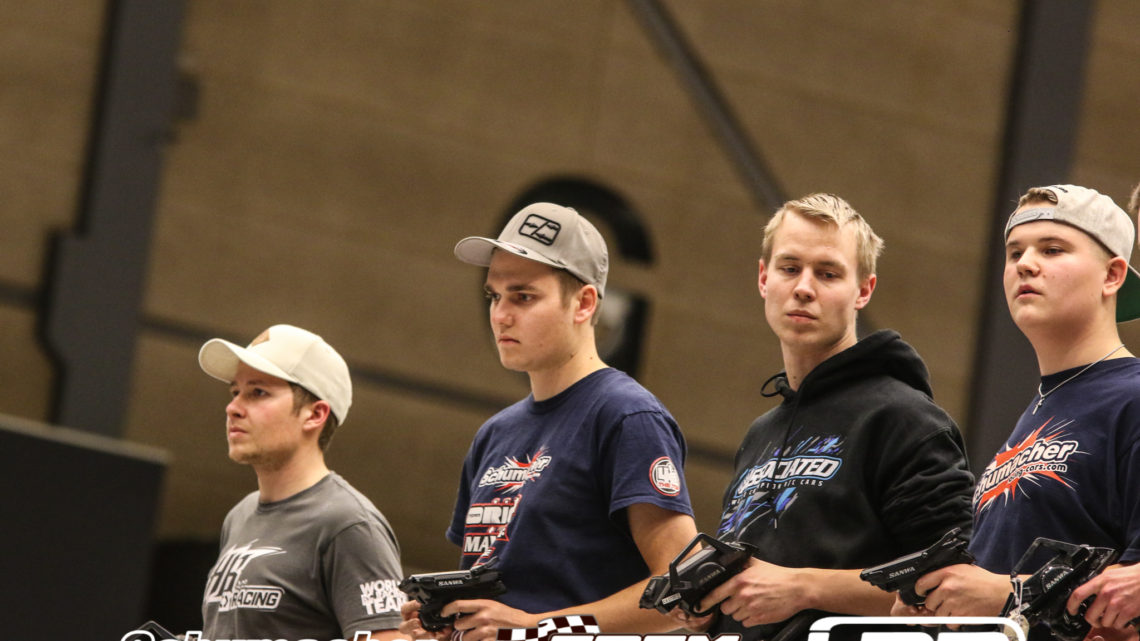 Double win secures 2WD crown for Neumann
januar 13, 2019
After winning a very hectic A1 final in 2WD offroad, Jörn Neumann managed to do it all again in A2. This time around, David Ronnefalk and Jesper Rasmussen got off to a much better start in P1 and P2, but it didn't take long before Neumann caught up with the opposition.
Up front, David Ronnefalk tried his best to defend the lead against Jesper Rasmussen, thus inviting Jörn Neumann to join the battle. Neumann caught up with Jesper Rasmussen, and the two had a quick battle while Ronnefalk once again was allowed to build a small lead.
Unfortunately for Ronnefalk, Neumann just had more speed in A2. After overtaking Jesper Rasmussen, Neumann once again managed to catch David Ronnefalk with just under a minute to go.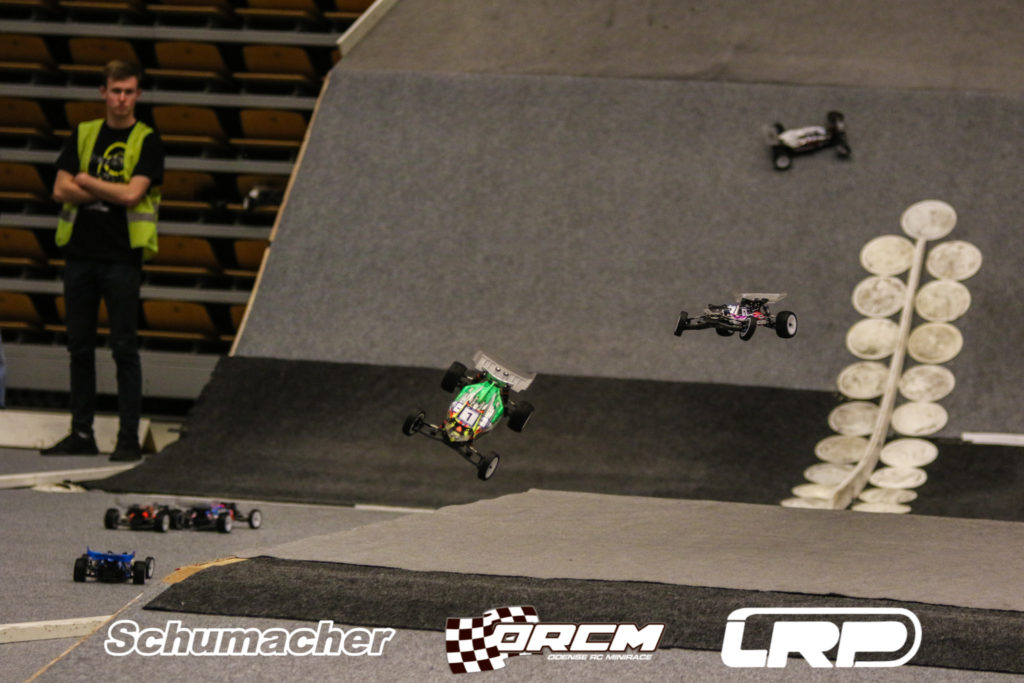 Neumann made a bold move on the inside at the end of the straight and managed to pass Ronnefalk for the win, while David Ronnefalk finished in P2.
Jesper Rasmussen cruised home in third, while Jessica Pålsson finished fourth.
Q3 comeback for Ronnefalk
David Ronnefalk didn't have a good start to his 2WD campaign following the lap 1 crash in the A1 final, but the swede set off in the hunt for remedy in A3.
And so Ronnefalk did. Following a great start, the swede quickly managed to build a commanding lead while Jesper Rasmussen was involved in a tense battle for 2nd against Hampus Berg. A small mistake from Jesper handed Hampus Berg the chance to overtake, which the swedish driver did.
However, it didn't take long before Jesper Rasmussen had caught up the lost ground once again, and the local offroad race ended up settling the score with a great manouver on Hampus Berg.
Berg was unable to bring an answer to the overtake from Rasmussen, so David Ronnefalk ended up winning A3 in front of Jesper Rasmussen and Hampus Berg.
Jörn Neumann:
– It was great to win from P5. A1 went well for me, as many of the cars in front lost out on mistakes, allowing me to pass and take the lead. A2 was really hard work for me. I had to push hard to get up front.
David Ronnefalk:
– I knew 2WD would be mega close. I did expect Jörn to be in the mix even though he started in P5. I had a super bad start to the A1 where I endured something that was more than a takeout than an overtake from Jesper. I was surprised racecontrol didn't do anything about it. A2 and A3 were much better. Jörn catched me in A2 and I had a traction roll which did cost me the chance of winning it. At the end of the day it's not bad finishing 2nd in 2WD, but I'm a racer, and I want to win.
Jesper Rasmussen:
– I'm really happy with the finals. I think the coolest moment was when I passed Hampus on the inside, but there were some great battles with Jörn and David, too. I'm super glad that I made the podium again.