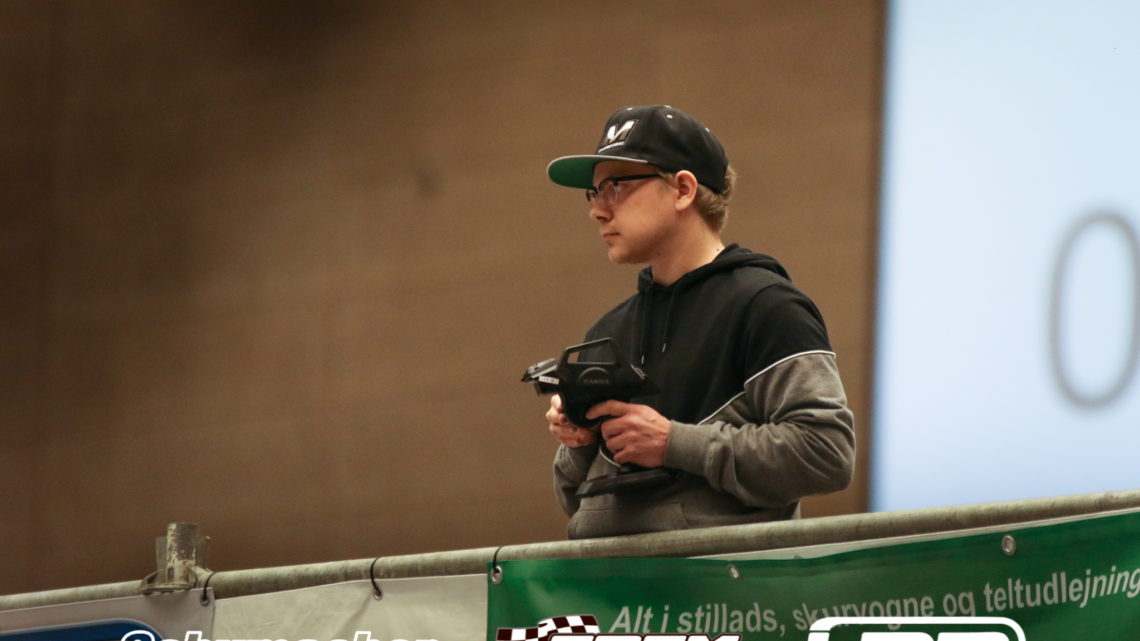 Kutvonen wins Modified A1 after close battles
januar 13, 2019
Viljami Kutvonen had to defend his TQ position hard in the first Modified A-main in Odense. The finn got off to a great start and instantly pulled out quite a lead, as Ronald Völker struggled for grip on the opening laps.
Gradually, Völker picked up the pace, and the german started gaining a lot on the leading Mugen Seiki driver – so much in fact that Ronald Völker managed to challenge Viljami Kutvonen for the lead in the closing seconds of the heat.
Eventually, it came to a crash between the two as Ronald Völker tried to pass Viljami Kutvonen. As a result, Ronald Völker had to get back on the wheels while Viljami could race to the A1 victory.
Dionys Stadler finished third, while Super Stock leader Tim Benson fought his way from P9 on the grid to a P4 finish. David Ronnefalk finished fifth, followed by Patrick Danielsen and Patrick Hornum. Jakub Rozycki didn't have the best run in the A1, dropping from P3 to a P8 finish.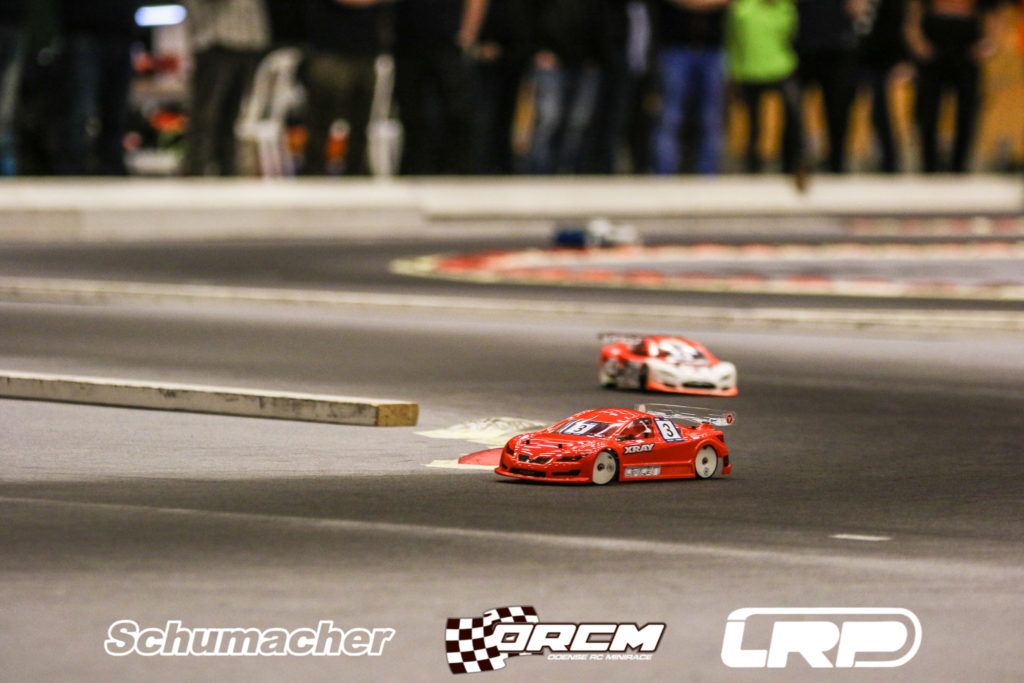 Full results:
1
1
Viljami Kutvonen
24
5:09.153
12.733
12.970
2
2
Ronald Völker
24
5:12.655
12.777
13.117
3
4
Dionys Stadler
23
5:00.421
12.953
13.128
4
9
Tim Benson
23
5:05.143
12.940
13.264
5
8
David Ronnefalk
23
5:05.781
13.050
13.335
6
6
Patrick Danielsen
23
5:06.777
12.880
13.126
7
5
Patrick Hornum
23
5:07.079
12.933
13.405
8
3
Jakub Rozycki
23
5:07.681
12.958
13.463
9
7
Lukas Ellerbrock
22
5:00.026
13.096
13.625
10
10
Rasmus Callesen
22
5:11.294
12.882
14.156