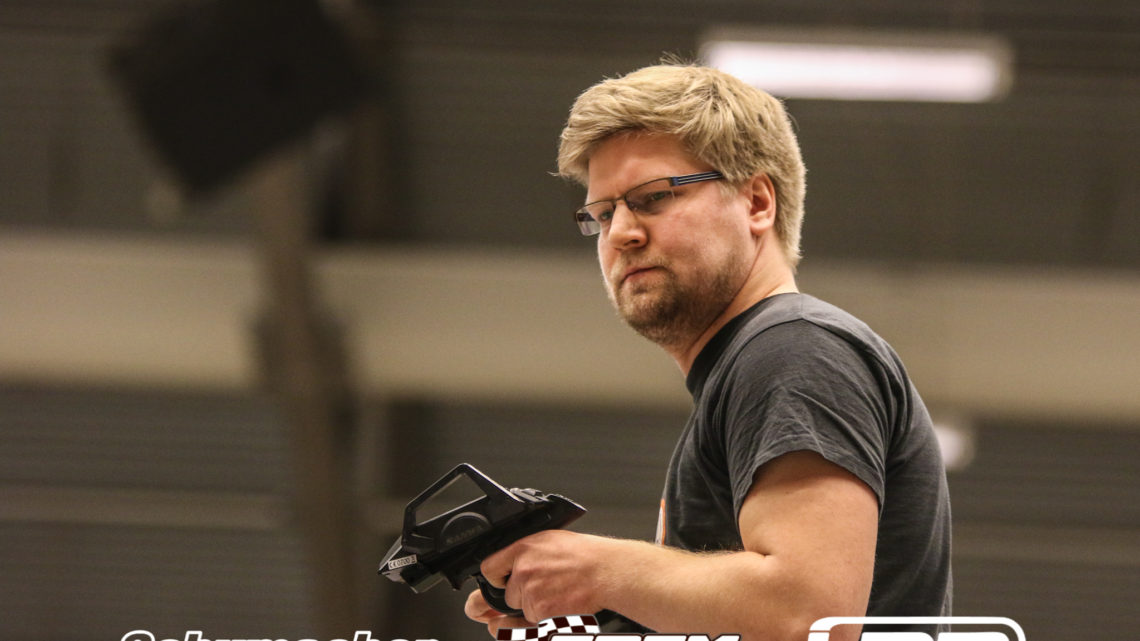 Tim Benson cruises to A1 Super Stock victory
januar 13, 2019
Tim Benson cruised to victory from P1 in the first A-final in Super Stock this morning. Benson managed a 23 lap run as the only driver in the heat.
Here, Lukas Ellerbrock made his way from fifth to a P2 finish, followed by Patrick Folman. Max Mächler also climbed through the pack, starting in 8th but finishing in P4.
Christian Donath made it to P5, while Frederik Broløs Mikkelsen had to settle for P6 despite some strong performances over the weekend. P7 went to Kevin Nielsen, followed by Steven M. Olsen, Patrick Danielsen and Moritz Flügge.
Results:
1
1
Tim Benson
23
5:11.850
13.253
13.678
2
5
Lukas Ellerbrock
22
5:00.212
13.460
13.712
3
2
Patrick Folman
22
5:00.420
13.293
13.759
4
8
Max Mächler
22
5:02.266
13.396
13.731
5
7
Christian Donath
22
5:07.054
13.228
13.942
6
3
Frederik Broløs Mikkelsen
22
5:07.214
13.442
14.027
7
4
Kevin Nielsen
22
5:08.225
13.526
14.050
8
9
Steven M. Olsen
22
5:12.297
13.733
14.200
9
10
Patrick Danielsen
22
5:12.514
13.376
14.239
10
6
Moritz Flügge
15
3:30.115
13.480
13.961