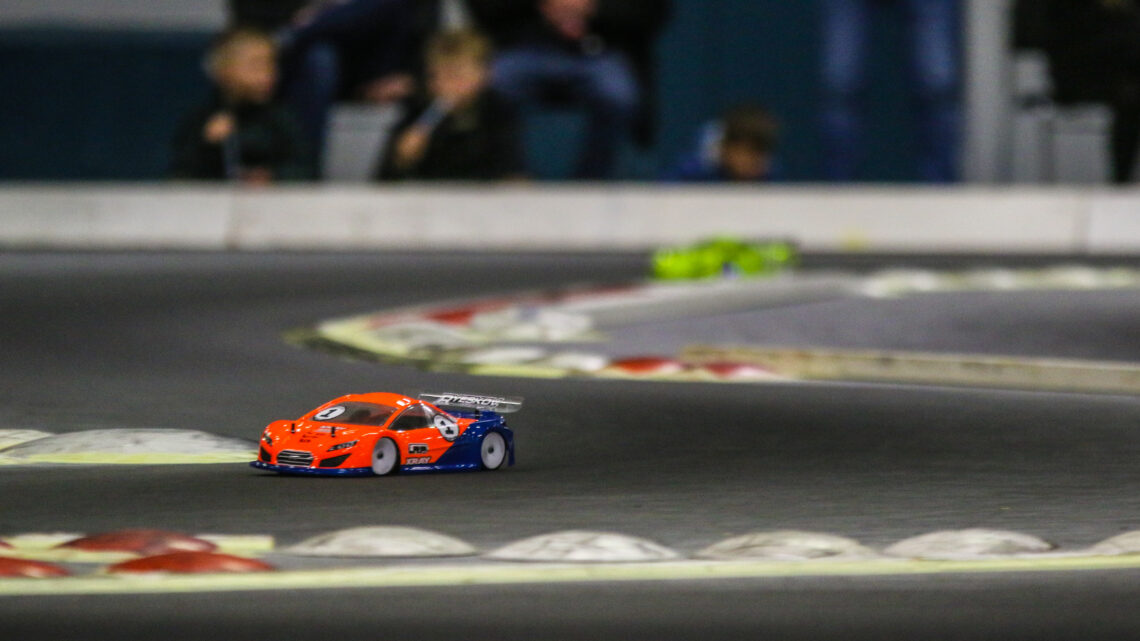 DHI Cup 2020 race report: Touring Cars
januar 5, 2020
In Super Stock, Patrick Folman managed to clear his bad start to the qualifying on saturday and ended up TQ. The dane got the most out of that advantage in the first leg of the Super Stock A Main after defending the lead throughout the race.
A2 in Super Stock was a very entertaining bit of racing. Once again, Folman took the start, but it didn't take long before Martin Lissau could put pressure on Folman. The battle went on, and both parties made small mistakes here and there – not handing anyone a deciding advantage.
Folman ended up taking the heat win and indeed the DHI Cup title after some rather defensive driving on the deciding laps – not letting Lissau through. Lissau had to stick with 2nd place in the heat while Steven M. Olsen took 3rd ahead of Jesper Rasmussen in 4th.
Patrick Folman also decided to drive A3 eventhough he already had won the title. This time with a different livery in honor of a longtime friend, who sadly passed away recently. Folman took the A3 win after another very entertaining duel with Martin Lissau – with Lissau ending second overall.
Steven M. Olsen made it to third overall followed by Florian Joos and Lukas Ellerbrock.
– I'm really happy with my win today. Great racing from everyone. It was super cool to end it with the A3 win, which I am super happy with, Patrick Folman said.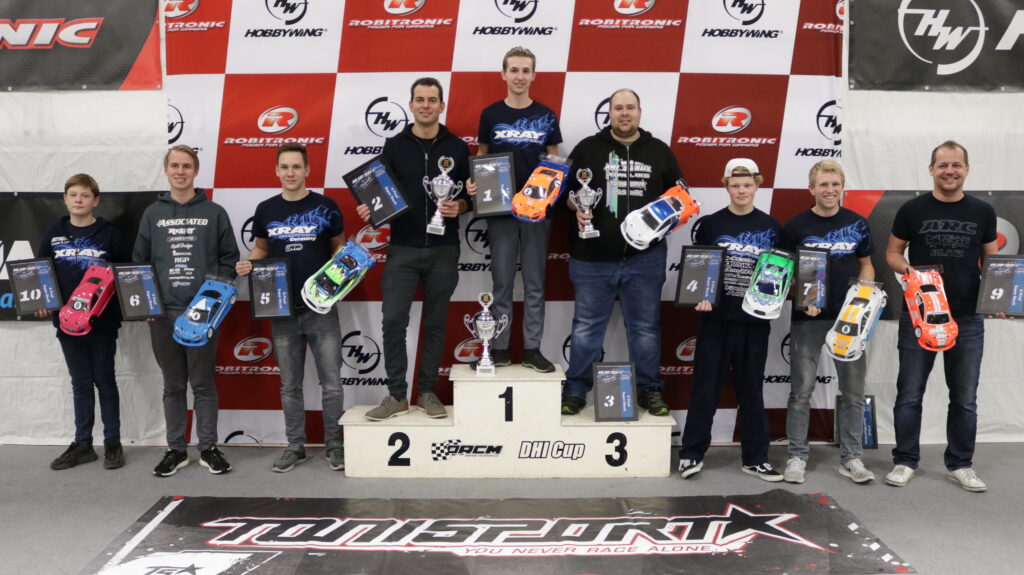 Patrick Hornum takes the Modified title
In Modified, Patrick Hornum managed to continue his streak as well. The Top Qualifier made it to a commanding win in heat 1, and although having a few problems with traffic in heat 2, Hornum also managed to take the title here.
Florian Joos of Belgium did his best to challenge Hornum in the third and final race of the weekend – and ended up winning A3 after Hornum was off track in an incident on the deciding laps of A3.
Jakub Rozycki made it through to second on this occasion, while Hornum managed to cling on to third.
The A3 win hands Florian Joos 2nd overall in Modified while Jakub Rozycki took 3rd. Mike Hansen was close to Rozycki but had to stick with 4th overall ahead of Moritz Flügge.