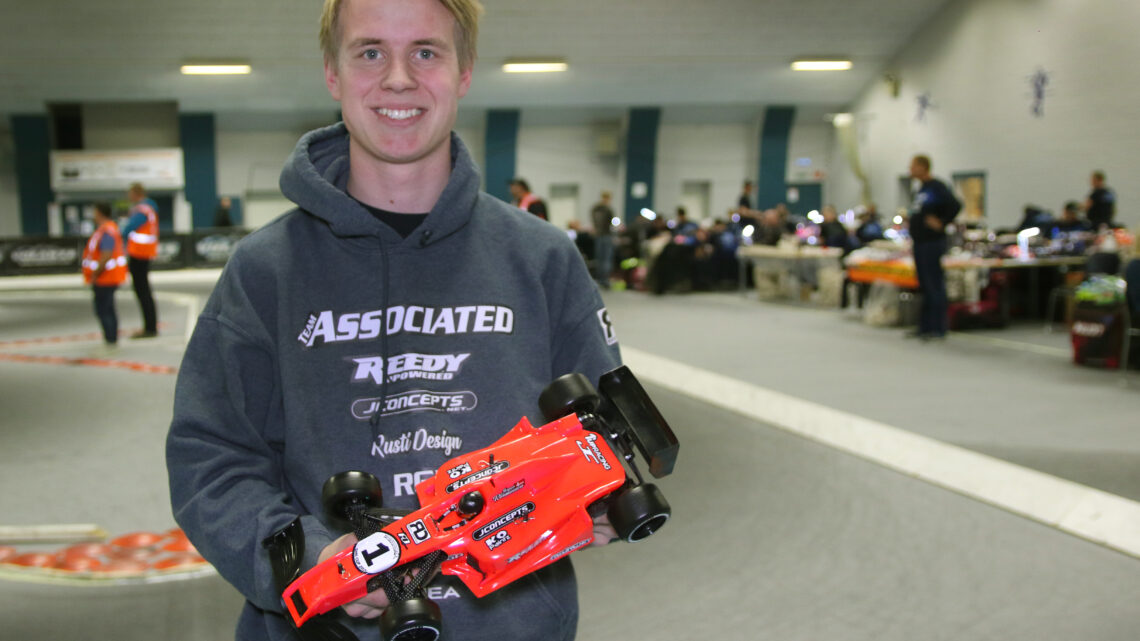 F1 and FWD won after two rounds
januar 5, 2020
The winners of two of the four classes attending this years DHI Cup in Odense have already been named. In the new Front Wheel Drive Class, Henrik Heitsch from Germany made it to the title after a pair of strong performances in Odense.
Initially, Steven M. Olsen followed Heitsch in leg 1, but a mistake proved rather costly for Olsen who lost out on second place to Dennis Fadtke and ended up in third. Leg 2 was in some ways a copy of the first. Again, Heitsch got away right from the start of the heat and drove another faultless heat.
Steven M. Olsen and Dennis Fadtke ended up in another battle for second place, and again, Fadtke won the duel. Olsen managed to put the german under strong pressure at the end of the heat, but Olsen was once again put down to third place after flipping the car.
F1 title for Jesper Rasmussen
The F1 class got a local winner this year as Jesper Rasmussen continued showing very competitive form on sunday. Kim Nielsen tried his best, especially in heat 1.
In heat 2, Nielsen got involved in an incident mid race while Rasmussen raced to victory claiming leg 2. This opened for Alexander Bremer and David Hansen to battle for 2nd, while Nielsen had to settle for 4th.