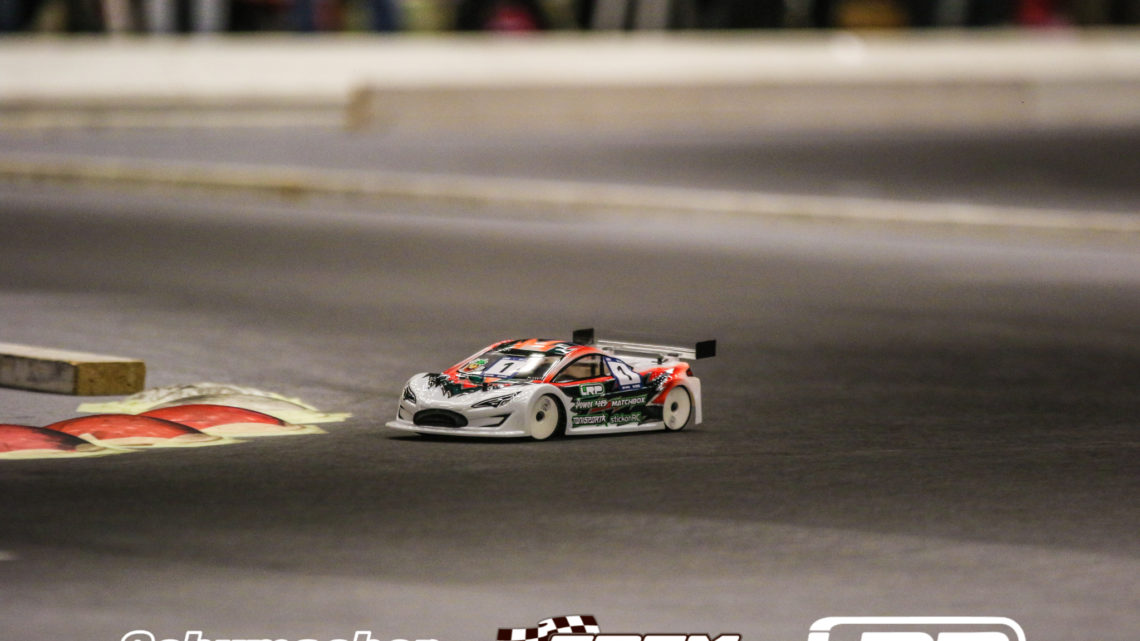 New DHI Cup title for Tim Benson
januar 13, 2019
The 2016 Super Stock champion is back on the top of the podium at the DHI Cup. After regining supreme in qualifying, Tim Benson took the win in the DHI Cup Super Stock after a 3-leg battle.
Benson cruised his way to A1, but the following A2 final proved itself as a completely different challenge. In A2, Benson made a good start, but his race was soon interupted with a couple of costly mistakes. This brought a whole group of competitiors into the mix – most notably Patrick Folman, who managed to set Benson under a big pressure.
The immense pressure ended up putting Folman in the lead while Frederik Broløs Mikkelsen also found a way past Benson for P2. The result put Folman right back into contention for the Super Stock title.
Multi-car crash in A3
Then, in A3, Tim Benson cruised to another victory and sealed the deal, while a big multi-car crash flipped the rest of the field completely. Patrick Folman lost lots of time on the incident, putting him all the way back in 10th, while Lukas Ellerbrock and Kevin Nielsen managed to save themselves 2nd and 3rd in the heat. Folman eventually made it back to 8th ending on even points with Lukas Ellerbrock in the overall standings.
– A3 was all about keeping the car on its wheels for me. I was a bit upset that I rolled the car in A2 as I hit a trackdot. This left room for Patrick Folman to overtake me. Not really an ideal situation given the start I had in A1, Tim Benson said after the race.
Overall, Patrick Folman scored 2nd as he won A2, while Lukas Ellerbrock ended up in 3rd.
Despite being put down to 3rd on even points, Lukas Ellerbrock is really pleased with the results this weekend:
– The big crash affected the A3 a lot, but it really opened it up for me. I decided to put on the pressure and ended up taking P2, which was really good. Finishing 3rd overal is great for me, I'm super happy with the results.