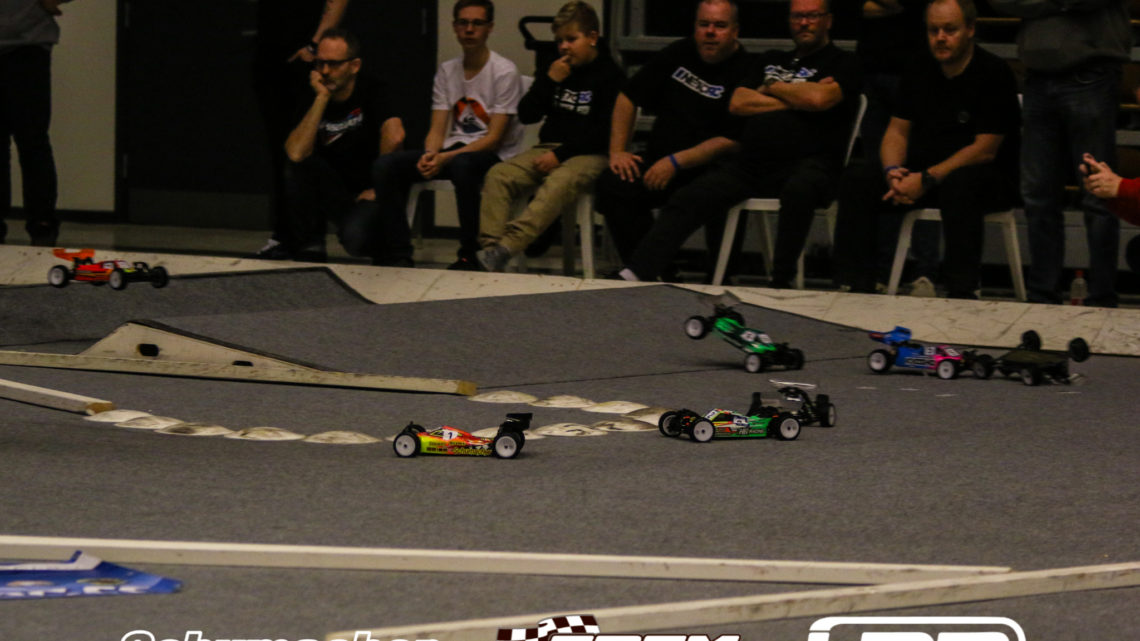 Neumann crowned double offroad champion
januar 13, 2019
While Jörn Neumann had a hard job to complete in 2WD, starting in P5, the german made the most of his TQ crown in the 4WD finals.
Winning A1 and A2 in style, Neumann won his first double DHI Cup crown in Offroad since 2013.
Jörn Neumann cruised to the A1 win and made a huge advantage, as a long duel between Hampus Berg and David Ronnefalk got underway. Berg ended up losing lots of time after griprolling on the wall, while David Ronnefalk took home P2.
This left Neumann with good cards on hand in order to secure another double offroad victory, which he did in 2012 and 2013 for Durango. And so Neumann did in A2, where he once again managed to gain the all important advantage from the start of the race. Here he was followed by David Ronnefalk, who also managed to drive away from the rest of the field.
Yet, the good baseline didn't last all the way through A2 for Ronnefalk. As the race progressed, Hampus Berg made his way up from third and managed to put Ronnefalk under pressure and in the end, Hampus Berg also managed to pass David Ronnefalk. But Ronnefalk was having none of it, and shortly after he replied by regaining P2, which he held across the line.
In A3, Ronnefalk cruised to the win, while Hampus Berg managed to set up a good challenge for P2. Berg and Marcus Kærup battled through the heat for P2, eventually ending up with P2 for Hampus Berg and P3 for Marcus Kærup.
This makes David Ronnefalk the vice champion in 4WD with Hampus Berg finishing third overall.
Marcus Kærup held onto P4 overall – a mighty impressive result for the 11-year old dane.