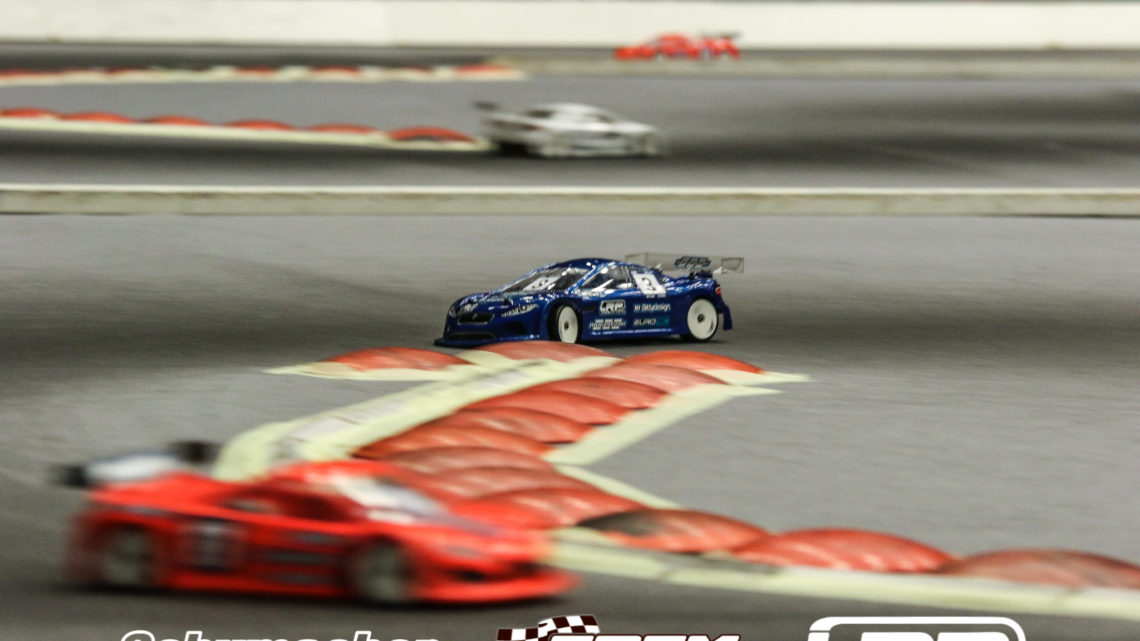 Viljami Kutvonen takes Modified TQ after Q4 drama
januar 12, 2019
Viljami Kutvonen from Finland will start on pole position for the Modified finals on sunday. The finn made it to the top after a race to the line against Ronald Völker from Yokomo. The finn and the german won two heats each, meaning that their third and fourth best results would determine the qualifying rounds.
The two were also even on their third best result meaning that Kutvonen and Mugen Seiki made it all the way to the top for the finals on sunday. In other words, the plans worked out perfectly for the finn:
– It has been a really good day for me. My plan was to improve continiously because the track also gets quicker by every single run. I managed to improve the setup a little bit by every heat, which helped me a lot, Viljami says and continues:
– I hope to find some small improvements on the car for tomorrow, and I hope I can build a gap in the finals. That's my hope anyway.
Ronald Völker got off to a great start in Q1 on friday, but had to make up for finishing 2nd in Q2 on saturday morning. This didn't make much of a difference for the 8-time winner of the DHI Cup in Odense, as he won Q3 and made it to a maximum qualifying score of 310 points in total.
Finland's Viljami Kutvonen won Q2 and finished 2nd in Q1 and Q3 respectively, leaving the finn in second place before the deciding fourth leg of qualifying. Kutvonen ended up winning Q4, while Ronald Völker lost out on an incident right at the beginning of Q4. Völker says about three seconds were lost, and despite a mighty attempt at a comeback, he couldn't match Viljami Kutvonen, who won his second leg of the qualifying:
– I lost a lot of time right at the start of Q4 by rolling the car. I think it did cost me about three seconds, so even though I've had lots of pace this weekend, I couldn't make it up. I will try to put as much pressure on Viljami as possible tomorrow, and then we will see what happens. The track is definetely not easy to overtake on, so I have some work to do for sure. It's bumpy and compressed as most other carpet-based tracks are. It makes overtaking difficult as the lines are so slim, Völker said.
Jakub Rozycki will start in 3rd spot on sunday after finishing P2 in Q4. This helped the polish driver ahead of Dionys Stadler though the two drivers are even on points, having scored 303 points each.
Patrick Hornum is starting in fifth position, followed by Patrick Danielsen in sixth. Lukas Ellerbrock is starting in seventh with a very busy David Ronnefalk qualifying in 8th position. The final row sees Super Stock TQ Tim Benson starting in P9, while Rasmus Callesen will start the A-finals from 10th.
The full result can be found here:
http://www.myrcm.ch/myrcm/report/en/42835/222585