Tim Benson takes Super Stock TQ with three wins
januar 12, 2019
Tim Benson has secured TQ honors in the Super Stock competition at the DHI Cup after winning three out of four legs in qualifying. The german had some trouble in Q2 where he rolled the car and subsequently lost out on the chance of making it four wins out of four.
– I've been quite happy with the pace of my car all weekend, but I felt a little more control would be good. So I switched to a different body and found some more corner speed. I'm pleased about taking TQ. I lost out on Q2 by flipping the car, though, but the car is quick and I feel I have a good chance to do well tomorrow.
In Q2, Patrick Folman won a hard fought heat. Tim Benson led the way for most of the heat, but in the crucial last part of the heat, he lost a bit of ground on a mistake, while Folman made it through without any faults. A lucky result, the dane says:
– I was pretty lucky to end up P2 overall, especially in Q2, which I won. I had two bad heats where I lost quite a lot of time, so I'm happy to start out in second tomorrow. I'm hoping for a podium finish tomorrow, but I'm also sure it won't come easy.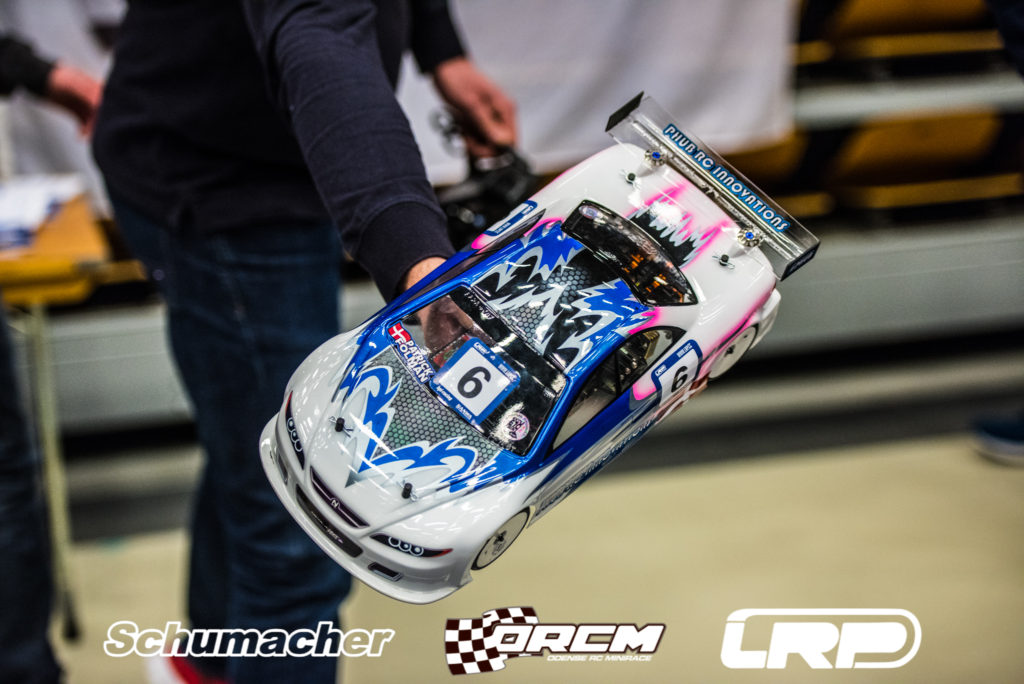 Frederik Broløs Mikkelsen took advantage as well in Q2 and finished second. The dane has generally delivered a rather stable run in the class, ending up P3 overall on 306 points – the same score as Patrick Folman in 2nd.
The combined result of the four qualifying heats leaves Frederik Broløs Mikkelsen on 3rd for the finals on sunday, while Kevin Nielsen will start his XRay from P4:
– I had a bit of bad luck along the way, and we ended up changing a few things on the setup for Q3. It worked well from that point. 4th is alright. All things considered, I'm happy with the results today, and I hope we can get in the fight for the podium tomorrow, Kevin Nielsen says.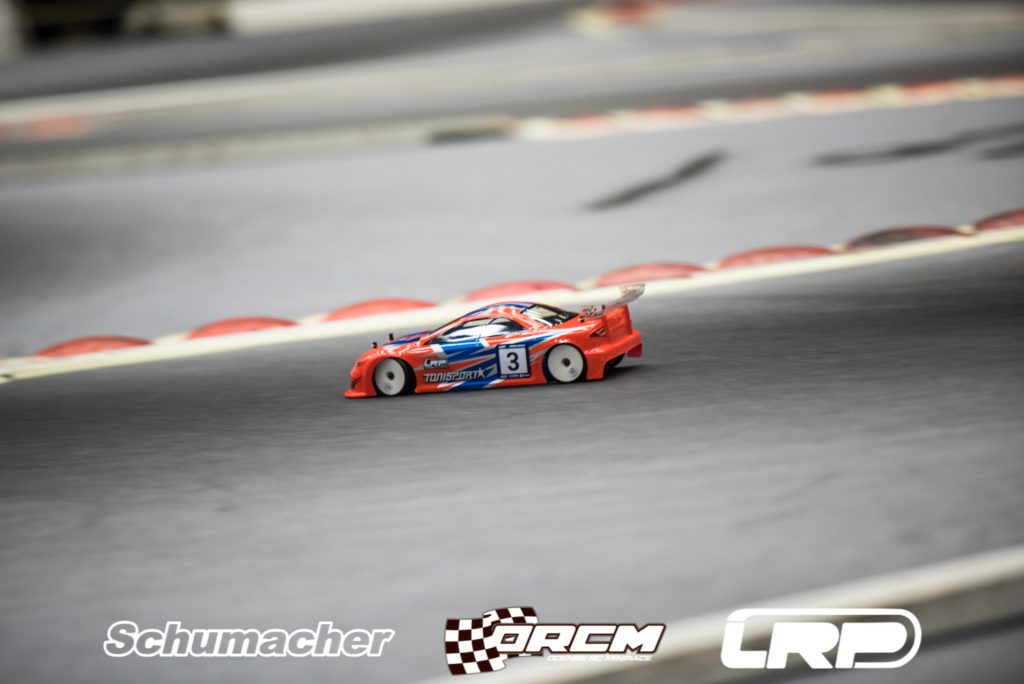 Joining the four in the A-final are Lukas Ellerbrock and Moritz Flügge in fifth and sixth, Christian Donath and Max Mächler in seventh and eight, while the two danes Steven M. Olsen and Patrick Danielsen will start from P9 and P10.
Full results:
http://www.myrcm.ch/myrcm/report/en/42835/222757