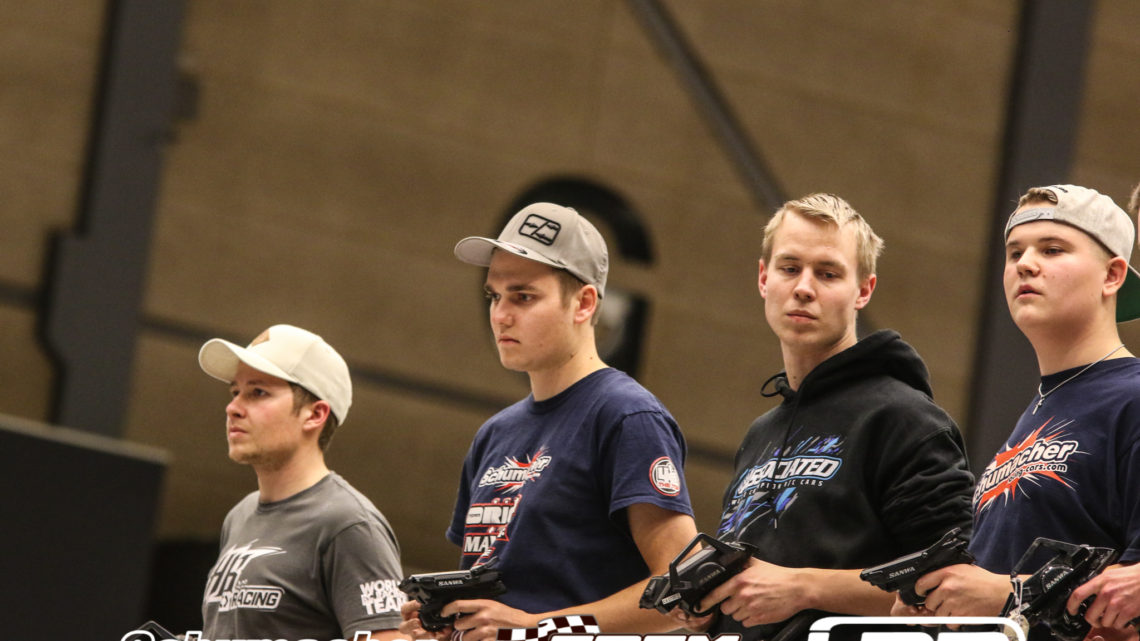 Jorn Neumann qualifies on top after three wins
januar 12, 2019
When the action gets underway in the 4WD finals tomorrow, it will be Jörn Neumann leading the grid. The german took TQ with a strong finish after winning Q3 and Q4 in succession.
Jörn Neumann didn't have the strongest qualifying run in 2WD, but the german seems to have made it all up in 4WD. Here, the german took the lead early, picking up 1st in Q1 and backed it up with 2nd in Q2. This left the former winner with 308 points after Q2.
– Well, TQ is the best you can do. I'm not sure what happened in 2WD: The car is fast, but I made too many mistakes. My 4WD car is fast, and I was able to make the most of it. So I'll try and get the speed and luck from 4WD into 2WD as well tomorrow, but starting in fifth, I'll need lots of luck to make it. But 4WD was great – really happy about my results in this class today.
Runner up is David Ronnefalk. The swedish driver won Q2 ahead of Neumann, but had to settle for second overall after the other three heats provided mixed results and a DNF for the swede:
– Q1 was good until the last two laps. I had a crash at that point, and it did cost some valuable time. Then, I got back on Q2, which I won. Q3 was really close, too. Starting in top 3 should leave some good opportunities for tomorrow. I just hope to get away at the starts, Ronnefalk told us after Q4.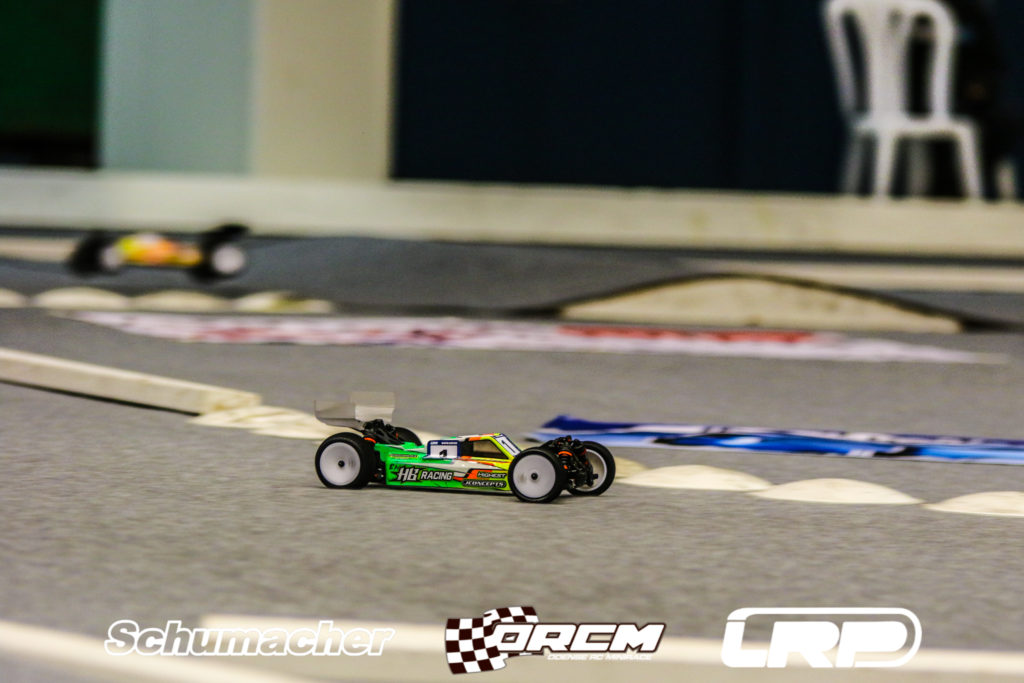 Hampus Berg didn't get any qualifying wins to his name in 4WD, but he managed to take home 3rd after all. Hampus Berg had to fight all the way against Marcus Kærup for P3, but eventually, the swede made it. A good result, he says:
– I'm very happy with my qualifying. We have worked hard in preparation for this weekend with David Ronnefalk, and I think it has helped me a lot. I can't wait to see what happens tomorrow – I'm hoping for a top five finish or perhaps a podium.
Marcus Kærup will start from 4th after making P3 two times in a row in Q1 and Q2. Jessica Pålsson starts in 5th place, while Pekko Iivonen from Finland made it to 6th.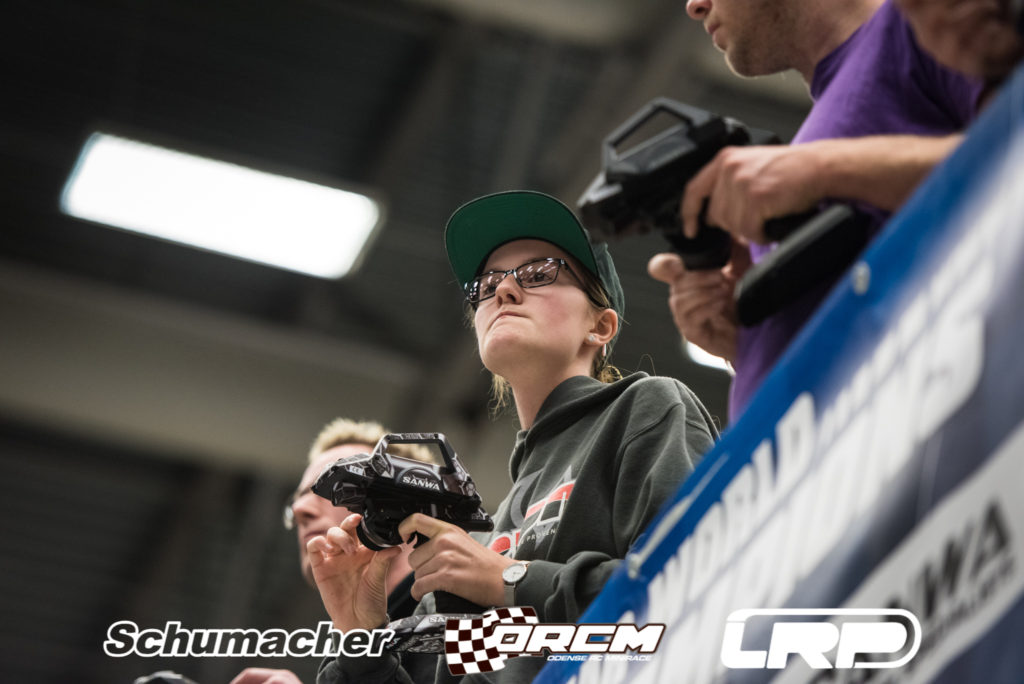 Alexander Landén and Wilhelm Skjöldebrand are closing out row four on the grid, while Elias Johansson and Karri Salmela will start from the fifth and final row.
Full results:
http://www.myrcm.ch/myrcm/report/en/42833/222583