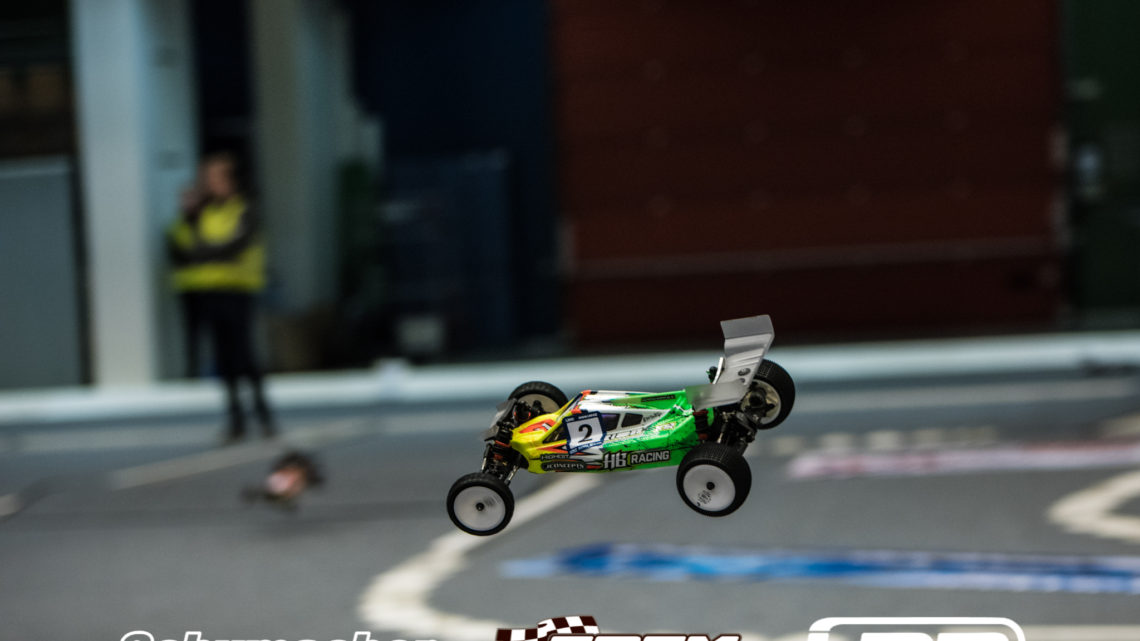 TQ for David Ronnefalk in a close 2WD decider
januar 12, 2019
David Ronnefalk is the top qualifier in 2WD offroad at this years DHI Cup. The swede took the top spot by 310 points for the two wins he obtained in Q2 and Q3. However, Jesper Rasmussen came really close to take TQ for Associated with a really strong run in Q4, which the dane won.
His combined scores of 155 for the Q4 win plus his P2 result in Q2 means that Rasmussen is starting out in second position when the 2WD finals get underway on sunday. Had Jesper Rasmussen won Q4, he would have been on TQ as the secondary scores of 151 and 150 points are better than the 149 and 142 Ronnefalk made in Q1 and Q4.
On saturday morning, Ronnefalk continued on his streak from Q2 on friday by winning his second heat in Q3.
This left the swede in front with a combined score of 310 points, leading a closely matched field. Jesper Rasmussen and Associated is in second place with 304 points, while 3rd is shared between Jörn Neumann, Hampus Berg and Jessica Pålsson, all on 303 points after Q3.
A close deciding heat
Q4 did change things a bit, though. Jesper Rasmussen got off to a great start and led the way early on, while David Ronnefalk and Hampus Berg tried to challenge the dane on his home soil in Odense. It didn't go to plan for Ronnefalk, who fell back in the middle of the heat, leaving room for Hampus Berg and Jörn Neumann to give chase in the last two minutes.
This is also the way Q4 ended eventually. Jesper Rasmussen won Q4 and finished just two points shy of TQ David Ronnefalk, while Elias Johansson made it to 3rd with 306 points.
On even points in 4th and 5th it's Hampus Berg and Jörn Neumann, while Jessica Pålsson from Sweden is in sixth spot. Pelle Culmsee is in 7th, followed by Karri Salmela and Wilhelm Skjöldebrand.
Marcus Kærup starts out in tenth spot on sunday – a strong performance by the 11-year old racer!
Full results are available here:
http://www.myrcm.ch/myrcm/report/en/42833/222783