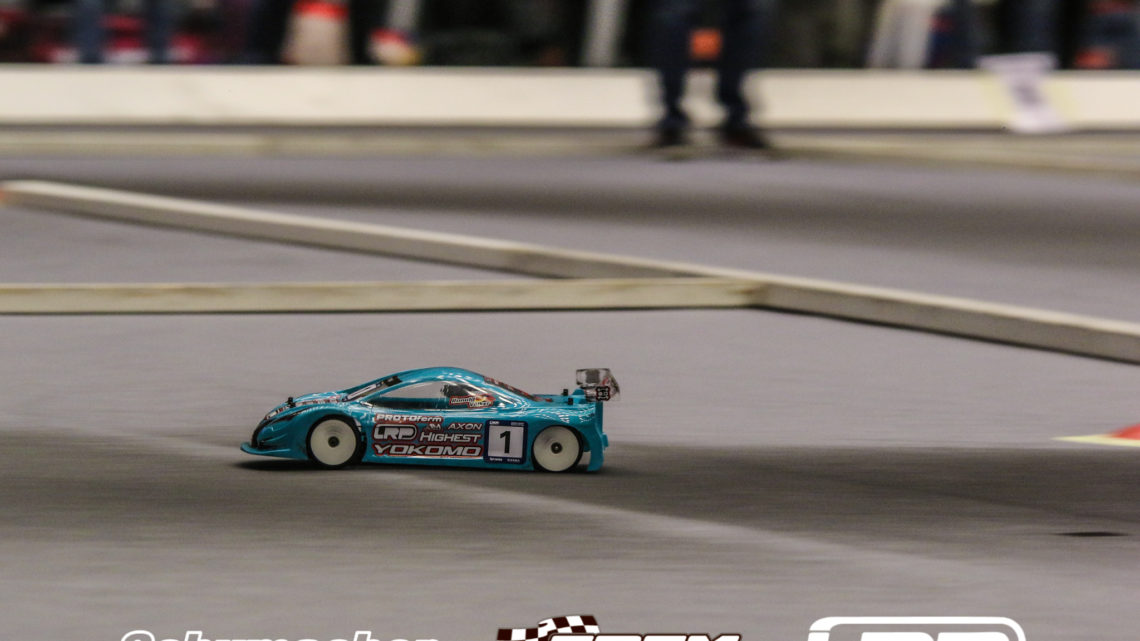 Völker and Yokomo takes Q1
januar 11, 2019
The reigning champion in Modified at the DHI Cup made it to a provisional TQ after the first leg of qualifying was run on friday night.
After making P1 in practice, Ronald Völker and Yokomo followed up the result with another strong performance in Q1, running 23 laps in 05.00.034. Here, Völker was followed by another previous winner of the event in the shape of Viljami Kutvonen from Finland. The Mugen Seiki racer qualified second in the first leg with 23 laps and a final time of 05.01.531, while Patrick Hornum ended up in 3rd spot in Q1.
Jakub Rozycki from Poland took 4th in Q1, while Lukas Ellerbrock, Rasmus Callesen and Tim Benson made it to 5th, 6th and 7th respectively. Dionys Stadler and Serpent took 8th, while David Ehrbar and Moritz Flügge landed 9th and 10th.
The qualifying in Modified continues tomorrow.
Ronald Völker says:
– I'm happy with Q1 for sure, but there is still more in the car and I want to improve it a bit more. It was really easy to drive in Q1, but I feel there is more speed to be found. But at the end of the day, it's always good to have TQ overnight.