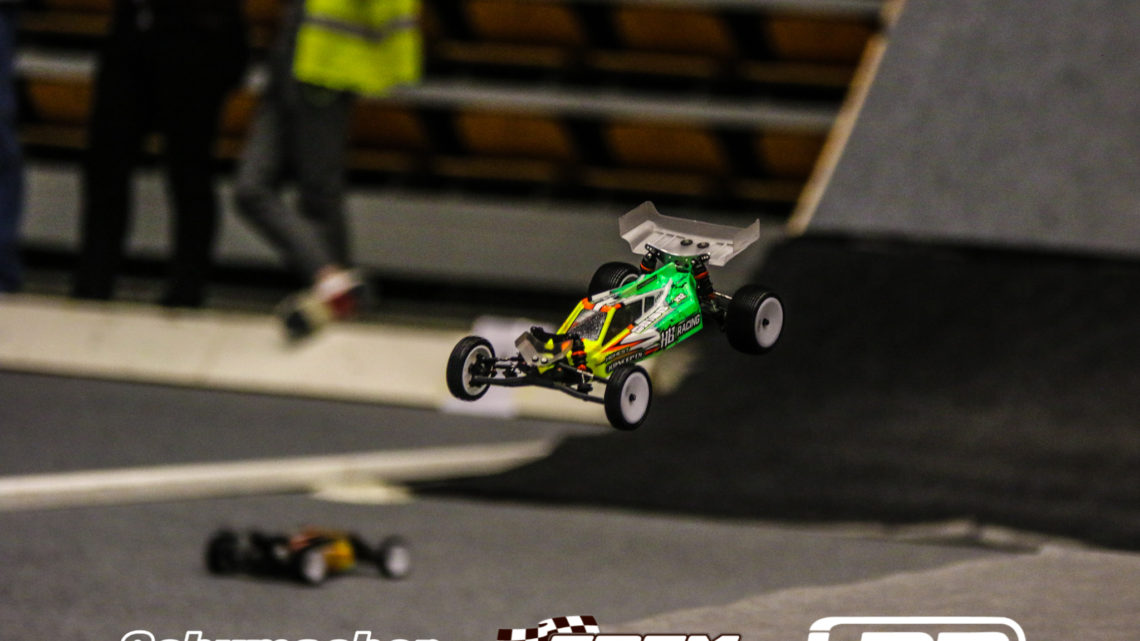 David Ronnefalk holds TQ in 2WD offroad
januar 11, 2019
David Ronnefalk made it to the provisional TQ in 2WD offroad after a strong run in Q2. Initially, the TQ was on swedish hands after Q1 as well, but Elias Johansson lost out after having a bit of a nightmare in Q2.
Before that, Elias Johansson came out on top in Q1 for the 2WD buggies after five minutes of mixed fortune for some drivers in the field. Most notably, Jörn Neumann lost out on the best score after making a mistake, but managed to bring his car home in second position. Another unlucky driver in Q1 was Jesper Rasmussen, who ended up in fifth despite showing a promising pace.
After all, Elias Johansson managed to combine speed with a faultless drive to take P1 in the first qualifying round. A good starting point, as the swede said right after Q1:
– Jörn was fast, but he made some mistakes, and I didn't. The 2WD feels really good for now. I made some changes before Q1, and it seemed to pay off. It's much more stable now.
While Elias Johansson and Jörn Neumann topped the charts, they were closely followed by Jessica Pålsson and Hampus Berg, while Jesper Rasmussen and David Ronnefalk made it to fifth and sixth in Q1.
In Q2 everything changed. David Ronnefalk played the waiting game initially and saw a few other drivers dropping valuable time on mistakes. This made Ronnefalk able to take home Q2 in front of Jesper Rasmussen. The danish Associated driver managed to run faultlessly in Q2, securing a very important result ahead of the deciding Q3 tomorrow.
– Making it to P2 in this second leg was very important for me. The track is rather tricky, and it's very hard to run good laptimes continiously. Being in P2 overall is a great result to build on for tomorrow, so I'm happy, Jesper Rasmussen says.
P3 overnight goes to Jörn Neumann, while Hampus Berg, Jessica Pålsson and Elias Johansson are 4th, 5th and 6th.
David Ronnefalk says his strategy for Q2 played out the way it was intended:
– I made two personal mistakes in Q1, so that got a bit expensive to be fair. I got out to Q2 wanting to follow the cars ahead and just see what would happen – and they did a few mistakes. I try to do my best all the time, and there are four qualifying legs for me tomorrow as we haven't driven any 4WD qualifying yet. I hope to end out on top in both classes, but we'll see what happens!