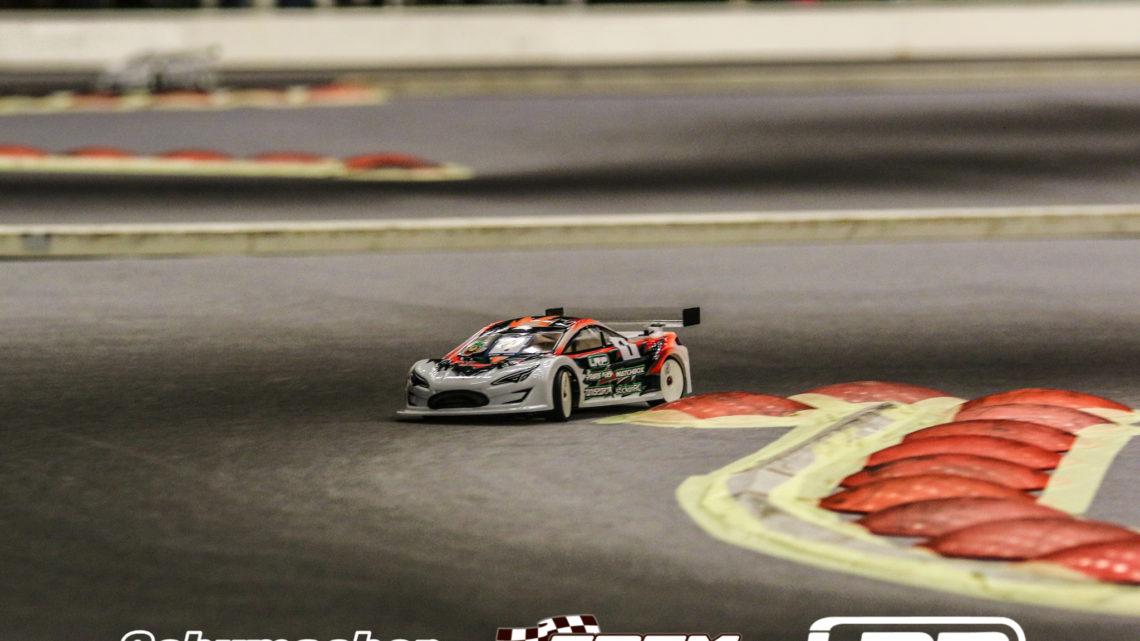 Tim Benson tops qualifying in Super Stock
januar 11, 2019
Tim Benson continued the promising performance from practice into Q1 in Odense on friday. The german Awesomatix driver heads the table after the first session, in which he managed 23 laps and a best time of 13.413. Benson was the only one to make it to 23 laps in the session.
A qualifying, which Tim Benson rounded up in this way:
– I think the qualifying was okay. I actually switched to another car, and by the looks of things, I can be happy for now.
Following Benson, Frederik Broløs Mikkelsen managed to secure second spot on a 22 lap run with Moritz Flügge in 3rd spot.
Q1 did almost become an entirely german and danish venture, but Florian Joos managed to crawl into the top 10 representing Belgium.
It's Lukas Ellerbrock and Max Mächler in fourth and fifth respectively, while Kevin Nielsen sits in sixth spot. Christian Donath made it to P7 followed by the two danes Patrick Danielsen and Patrick Folman. Rounding off the top 10 is Florian Joos.
Qualifying 2 in the Super Stock competition is first up on saturday, starting 9.16am.
You can follow it all live here:
http://www.myrcm.ch/myrcm/main?pLa=en&tId=E&pSr=1&hId[1]=evt&dId[E]=42835