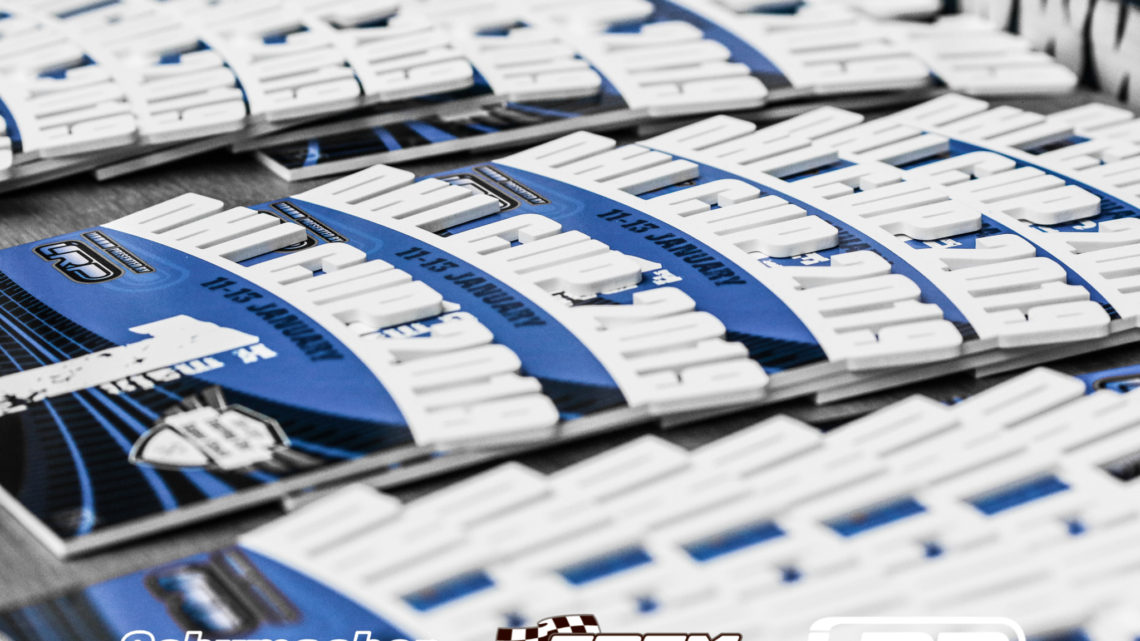 Touring: Völker fastest from Hornum and Kutvonen in DHI Cup practice
januar 11, 2019
Three different manufacturers are currently at the top of the rankings of this year's DHI Cup in Modified. The 8-time winner Ronald Völker has set the fastest times in the two practice sessions on friday, followed by Patrick Hornum with Awesomatix and Viljami Kutvonen, Mugen.
Völker said after the practice that he was testing two different cars through the session, but the german is still working on the setup:
– I'm not really on point with the setup yet – I'm still working on it. It's not bad in any way, but you always want to find a little extra speed. Without making massive changes, of course.
The top five in the modified category rankings are rounded off by Patrick Danielsen, XRay, and Dionys Stadler who's running the Serpent X4 EVO.
Tim Benson sets the pace in Super Stock
In Super Stock, the fastest three-lap combination was set by Tim Benson. The german Awesomatix-driver posted a 40.317, which is just about a tenth quicker than his fellow countryman Moritz Flügge in second place.
Frederik Broløs Mikkelsen sits in 3rd in the standings, while Christian Donath and Lukas Ellerbrock are completing the top five.