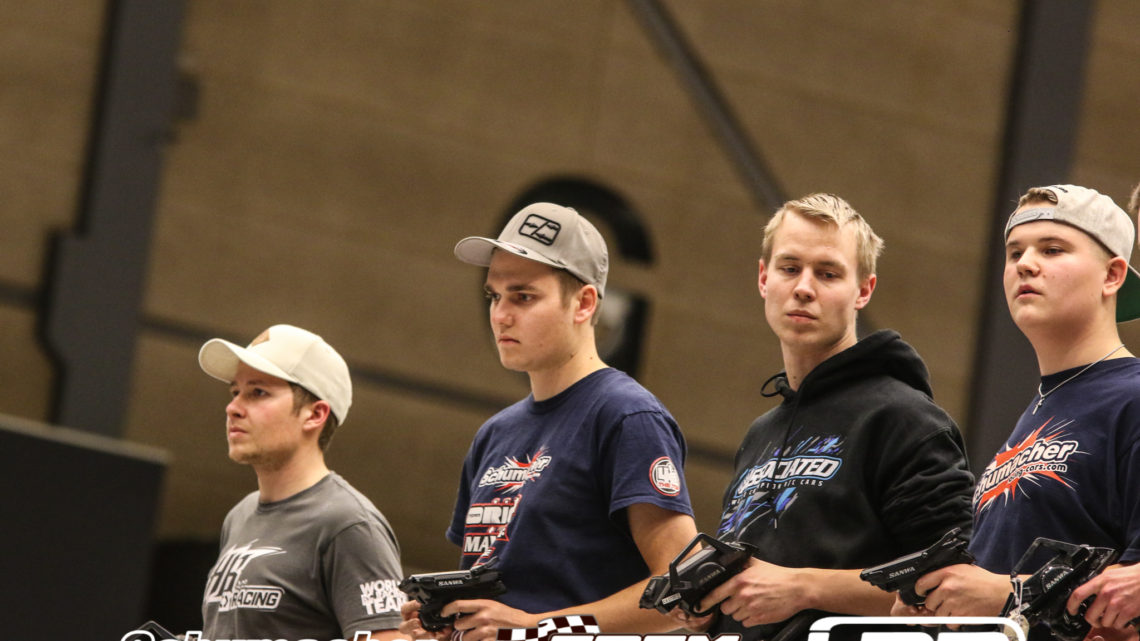 Offroad: Jörn Neumann and David Ronnefalk tops the practice sessions
januar 11, 2019
Two practice rounds in, Jörn Neumann and David Ronnefalk are sharing the top spots in offroad at the DHI Cup. First up was 2WD, where Neumann and Schumacher leads by a 3-lap besttime of 53.572 ahead of Ronnefalk in 54.391. Third is another swede, Elias Johansson, followed by Jesper Rasmussen and Karri Salmela.
The times improved quite a lot between the two runs for the top runners, and it was a rather optimistic Jörn Neumann who commented on his practice runs afterwards:
– The track is fairly grippy and I'm still trying to improve the setup a little more. I have not changed a lot on the setup, though. However, it should be good over five minutes in 2WD.
In 4WD, the leaders of the table switched, leaving David Ronnefalk from Sweden on top – ahead of Jörn Neumann and Hampus Berg. Fourth fastest was Pekko Iivonen from Finland, followed by another finn, Karri Salmela.
2WD qualifying kicks off at 16.54 CET while Q1 for the 4WD Class is run on saturday.